Secure Browser based test won't launch because of the Chrome Extension.
Test takers may encounter downloading a Chrome Extension instead of accessing the test through a Secure Browser.
Follow steps below on how to deactivate Chrome Extension to avoid interfering with launching your examination on PSI Secure Browser.
Steps on how to remove or deactivate Chrome Extension
1. When launching a Secure Browser-based exam, please make sure that no Chrome Extensions are enabled.
2. Launch a Chrome browser and click on the 3 dots(customize and control google chrome) seen in the upper right corner of the browser.
3. Go to More tools>>Extensions.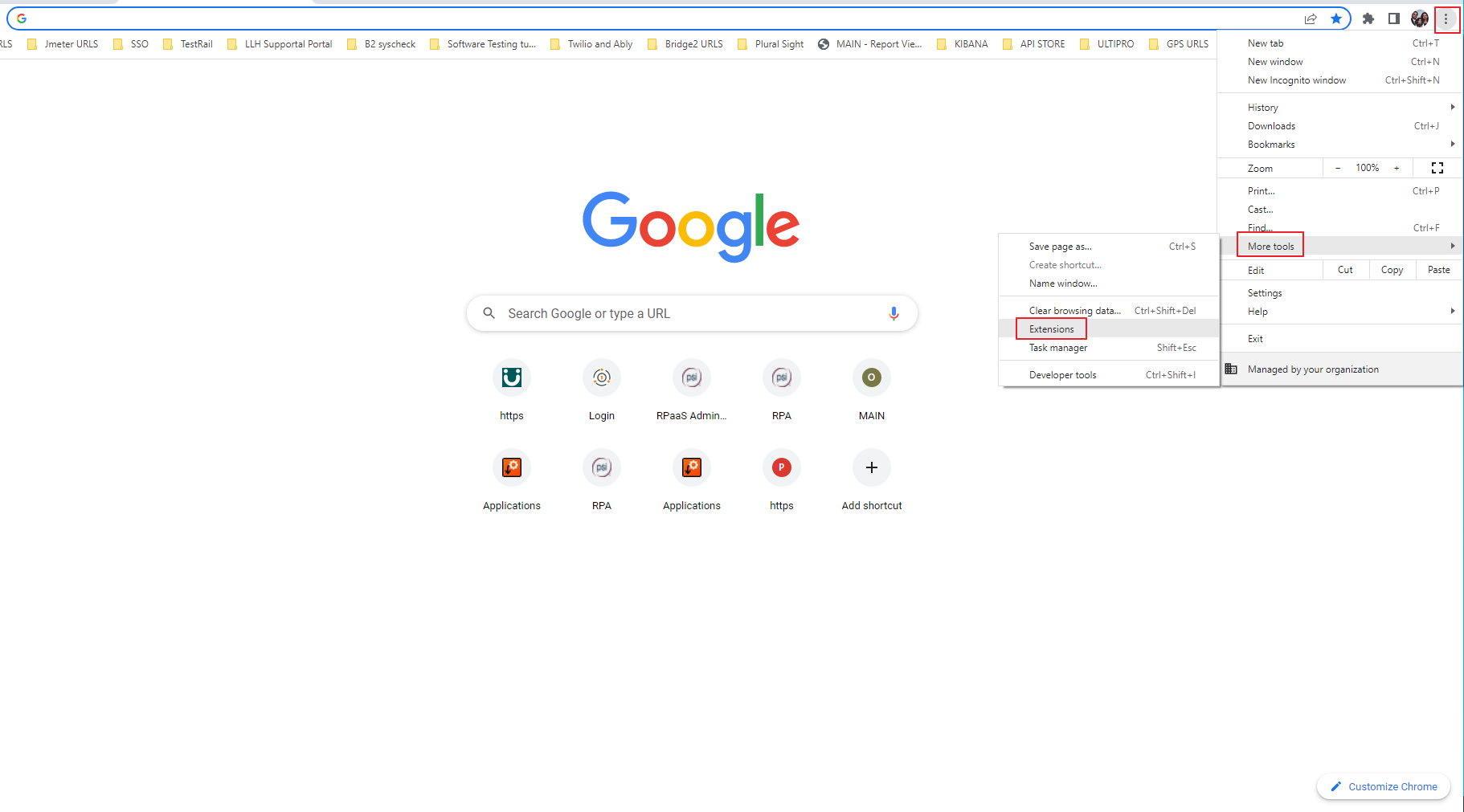 4. Check to see for any active Chrome extensions.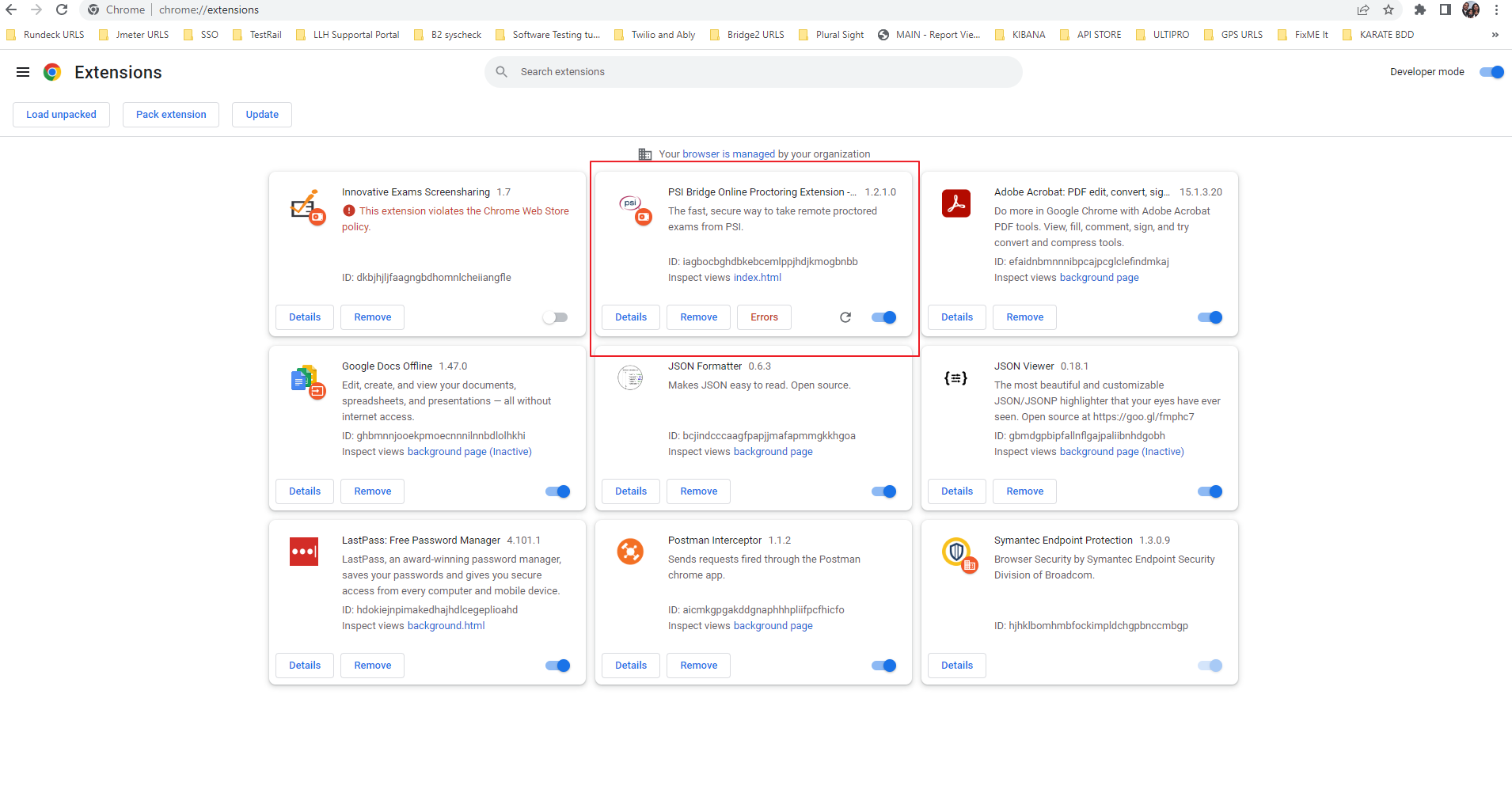 5. To deactivate the chrome extension, slide the button to the left to deactivate.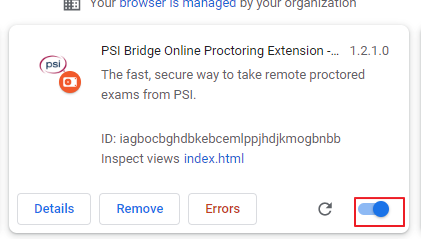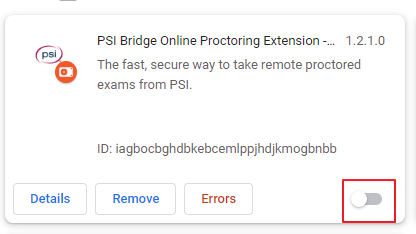 6. To remove the extension completely from the browser, click on "Remove"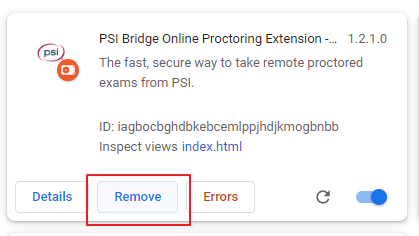 Thank you,
PSI Support