Secure Browser-based test won't launch because of the Chrome Extension.
Test takers may encounter downloading a Chrome Extension instead of accessing the test through a Secure Browser.
Follow the steps below on how to deactivate Chrome Extension to avoid interfering with launching your examination on PSI Secure Browser.
Steps on how to remove or deactivate Chrome Extension
1. When launching a Secure Browser-based exam, please make sure that no Chrome Extensions are enabled.
2. Launch a Chrome browser and click on the 3 dots(customize and control google chrome) seen in the upper right corner of the browser.
3. Go to More tools>>Extensions.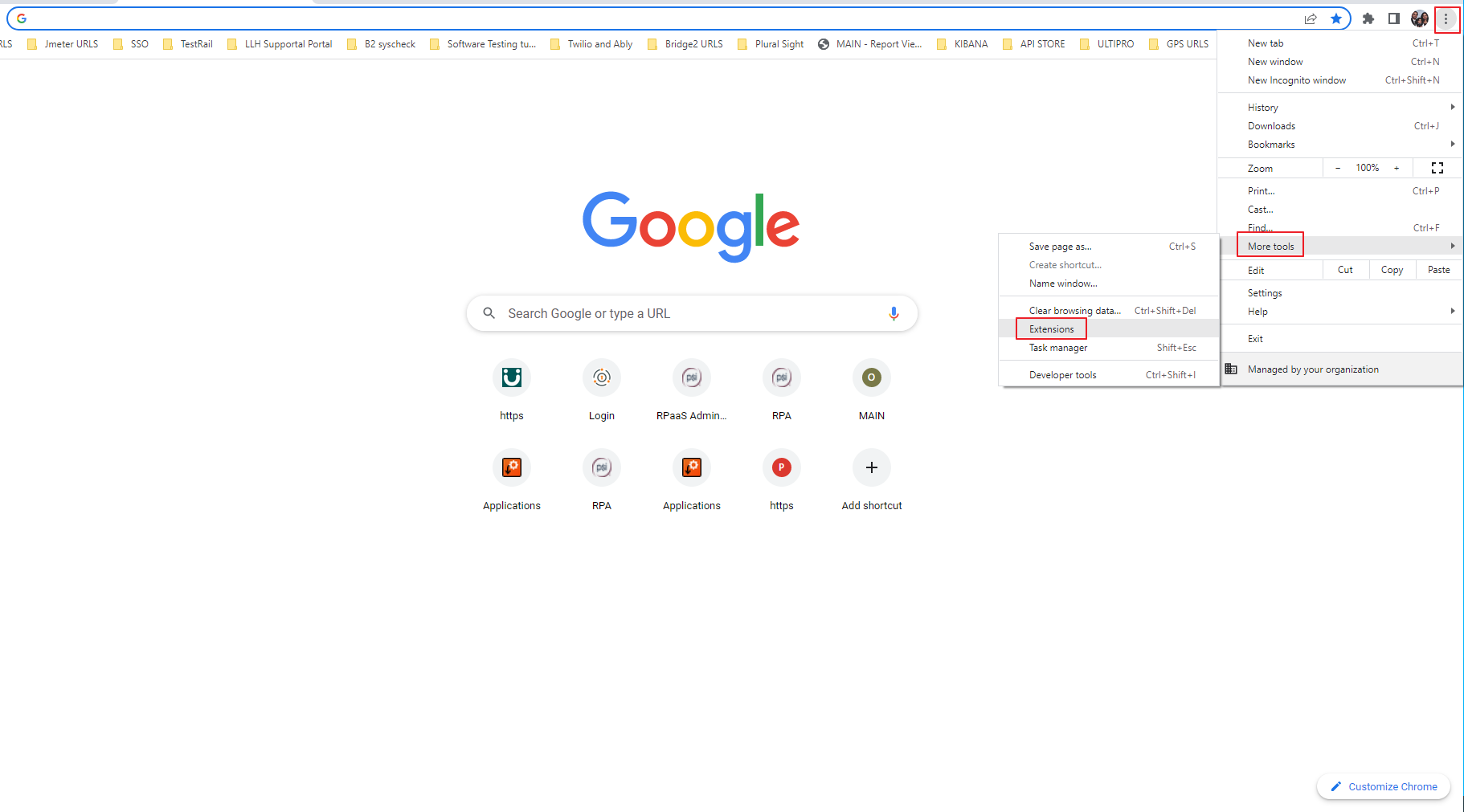 4. Check to see for any active Chrome extensions.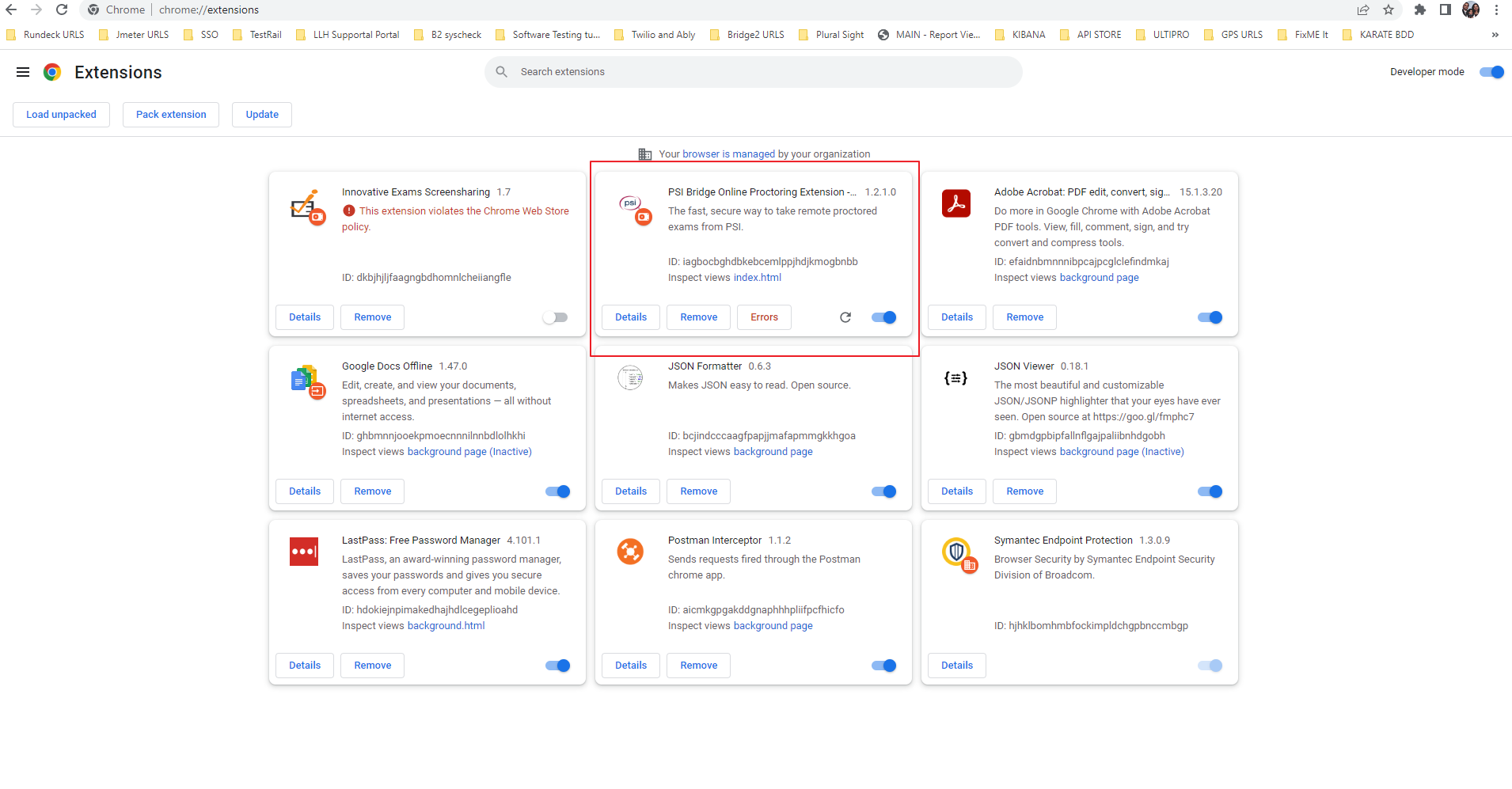 5. To deactivate the chrome extension, slide the button to the left to deactivate.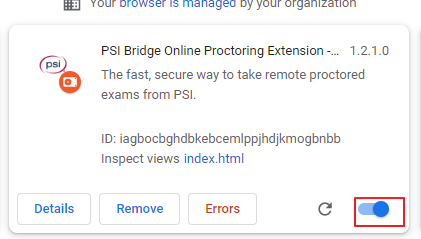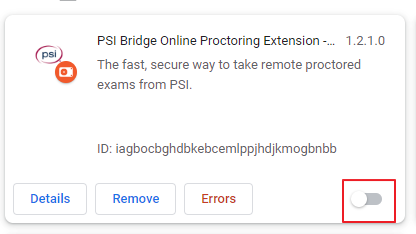 6. To remove the extension completely from the browser, click on "Remove"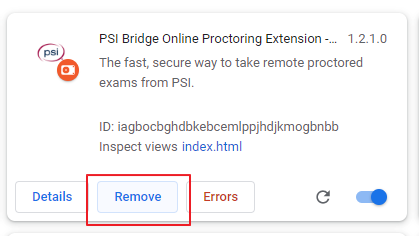 If a Tier1 agent receives a call from an NHA test taker who explains that they have been waiting for CIS (Check-in Specialist) for a duration exceeding the designated threshold, follow the steps below to update the Chrome Extension:
Steps to update Chrome Extension:
Open the Chrome browser on your computer.

Click on the three vertical dots at the top right corner of the browser window to open the menu.

From the menu, select "More Tools" and then choose "Extensions."

In the Extensions tab, locate the Chrome Extension that needs to be updated.

If there is an available update for the extension, you will see an option to update it. Click on the "Update" button next to the extension.

If the update is not available or the extension is not listed, you may need to visit the Chrome Web Store to find the latest version of the extension.

To do this, click on the "Open Chrome Web Store" link at the bottom left corner of the Extensions tab.

In the Chrome Web Store, search for the specific extension by name or keywords.

Once you find the extension, check if there is an updated version available.

If an updated version is available, click on the extension to open its details page.

On the details page, click on the "Update" button to install the latest version of the extension.

After updating the extension, close and reopen any relevant tabs or restart the Chrome browser if necessary.
Thank you,
PSI Support