If you encounter the following failure message while installing PSI Secure Browser on a macOS supported device, please follow the steps below: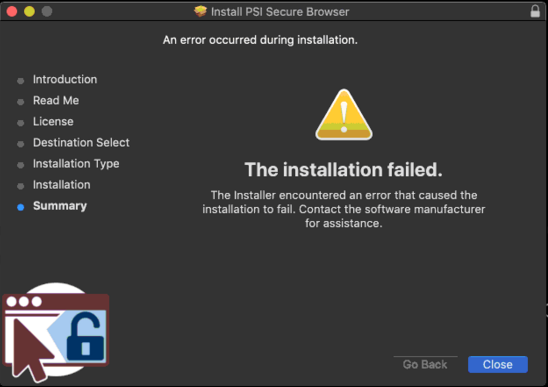 1. Relaunch the installer and pay particular attention to the "Read Me" page. It contains the instructions on how to address the above error: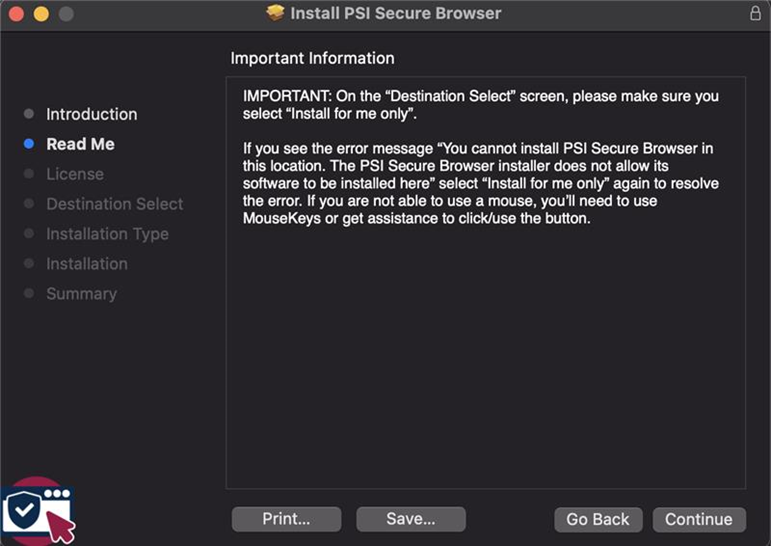 2. As you proceed, when you get to the "Installation Type" screen, choose the "Change Install Location…" option: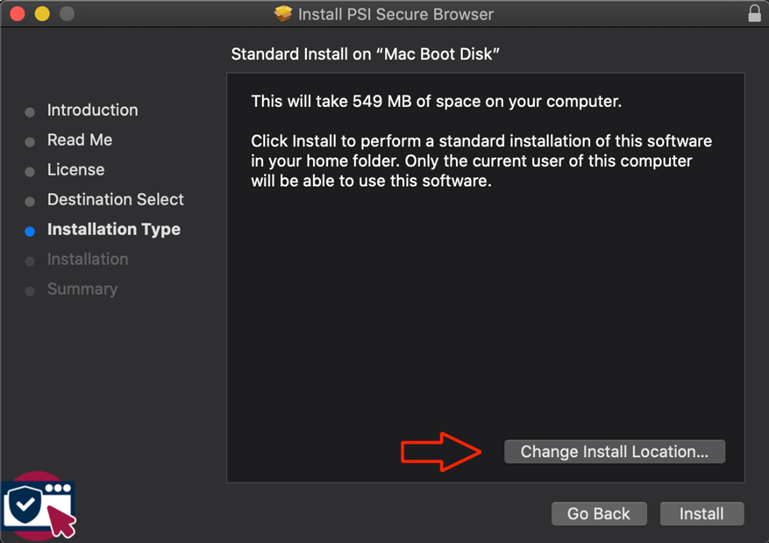 3. Note the following screen. It will appear that the "Install for me only" option is selected and there is a message that "You cannot install PSI Secure Browser…". Also note that the "Continue" button is greyed out: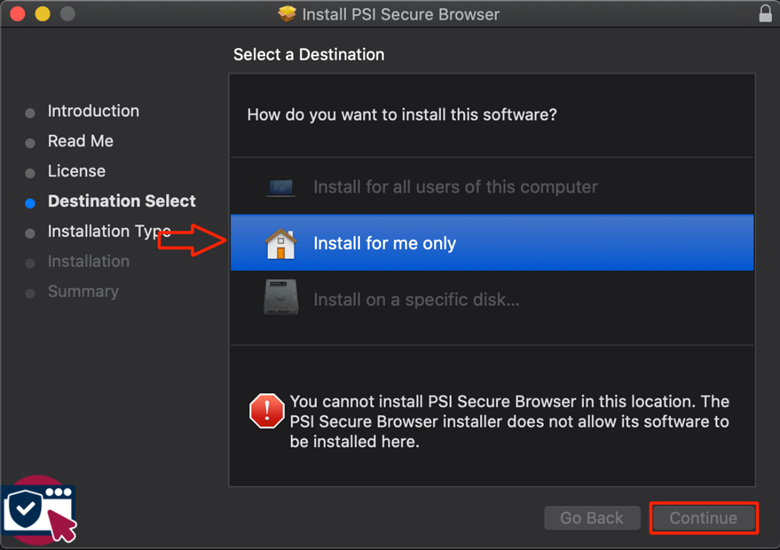 4. At this point, you must manually select the "Install for me only" option. You will see that it replaces the error message at the bottom of the dialog and activates the "Continue" button so you can now proceed with the installation without further issues: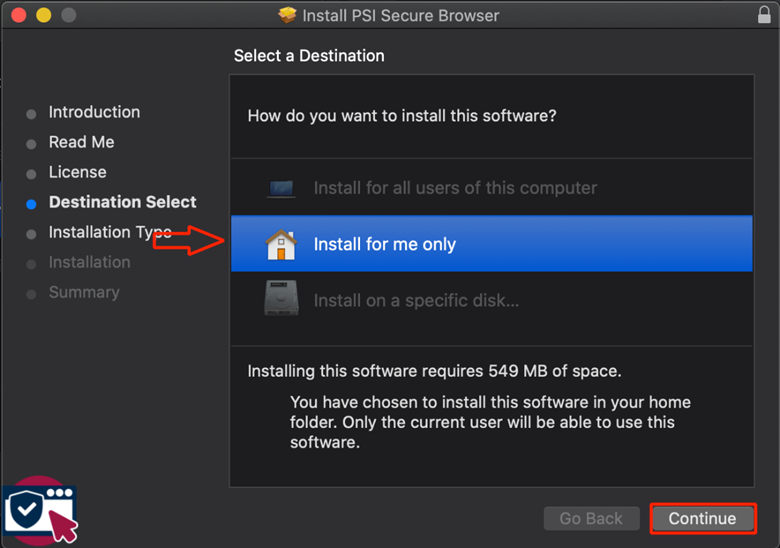 This should get your installation fixed.
Regards,
PSI Support