Upon Launching the PSI Secure Browser for the first time and you are prompted to grant permission to use the Camera, Microphone and to ScreenRecord on your Mac devices, please perform the steps below:
macOS 13(Ventura) 
1. The Test Taker is prompted to grant permission to access the camera: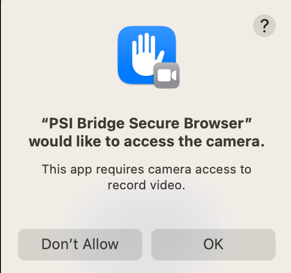 2.  Test Taker is prompted to grant permission to access the microphone: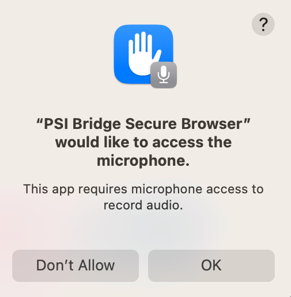 3. Next, Test Taker will be presented with the following dialog box: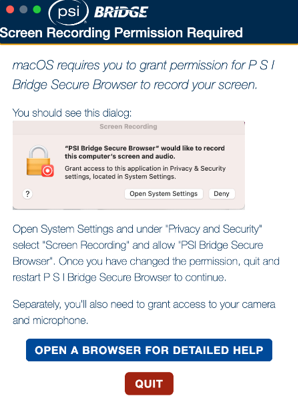 4. The OS alert is now this:

5. Selecting the "Open System Settings" button will navigate directly to the "Screen Recording" option: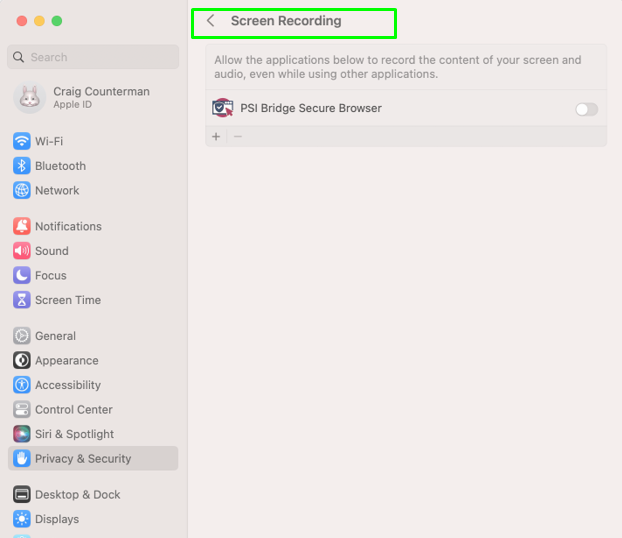 6. Flip the setting to enable recording and you get a warning: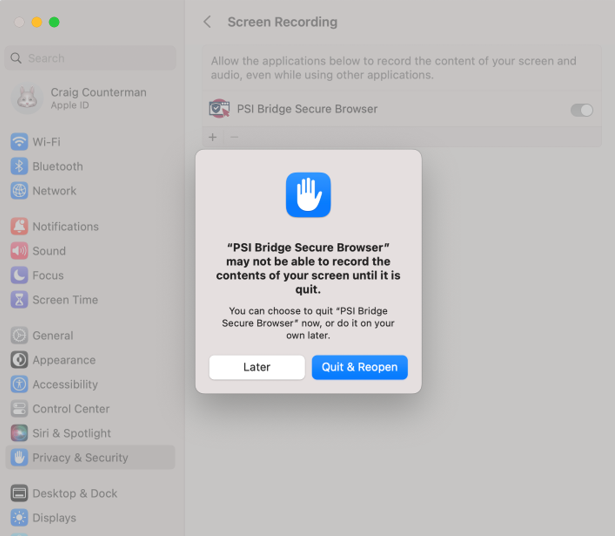 This will prompt the Test Taker to quit Secure Browser.   They will then need to manually reopen Secure Browser to continue (Secure Browser will not reopen on its own).
Reviewing the setting in System Preferences will indicate that the correct setting has been applied, and that PSI Bridge Secure Browser now has the required permission enabled: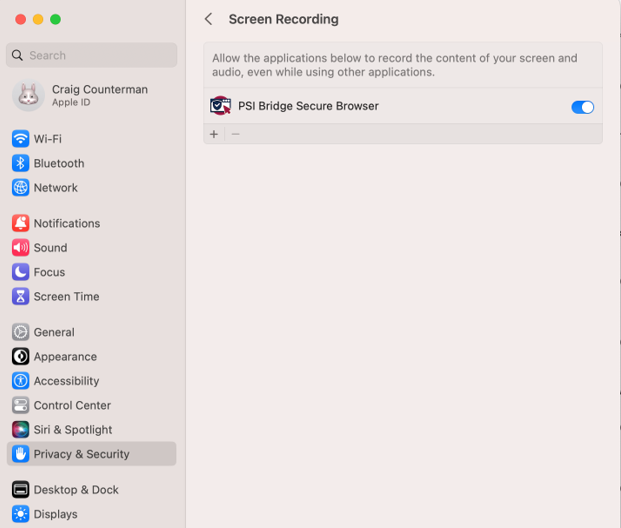 macOS 11 Big Sur and macOS 12 Monterey
1. Go to the Apple logo from the top mac menu > System Preferences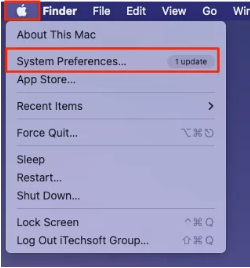 2. Click on Security & Privacy> Click on lock [Enter Administrator Name and Password] to make changes> Select "Screen Recording" from the left side of the window. Select/Add the PSI Secure Browser to allow Screen recording.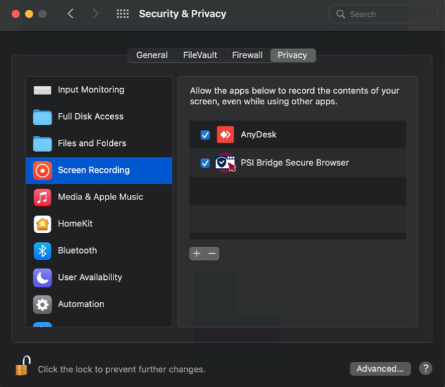 3. Follow the Step 2 to allow Accessibility, Camera and Microphone before relaunching the PSI Secure Browser.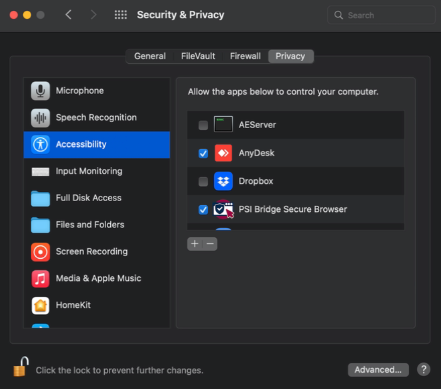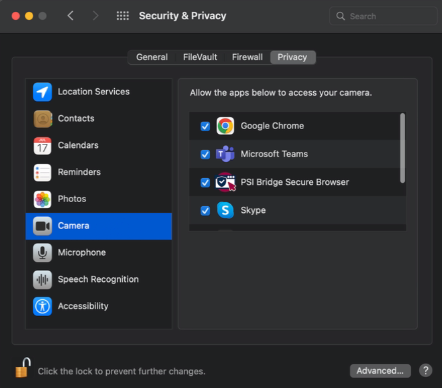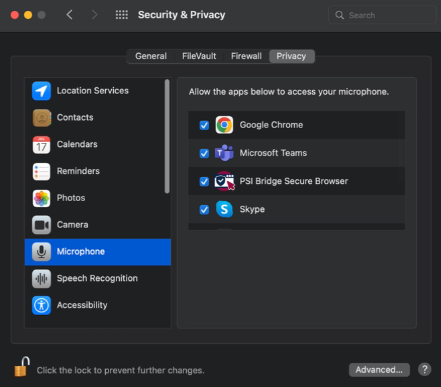 4. Click the lock to save your changes.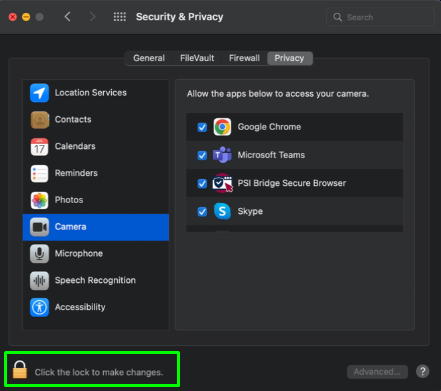 macOS 10.15 Catalina

    Select the "Open System Preferences" button
    Click the icon labeled "Security & Privacy"
    Click the "Privacy" tab at the top.
    In the left-hand column, click on "Screen Recording" to manage app permissions.
    Ensure the box next to "PSI Secure Browser" is checked.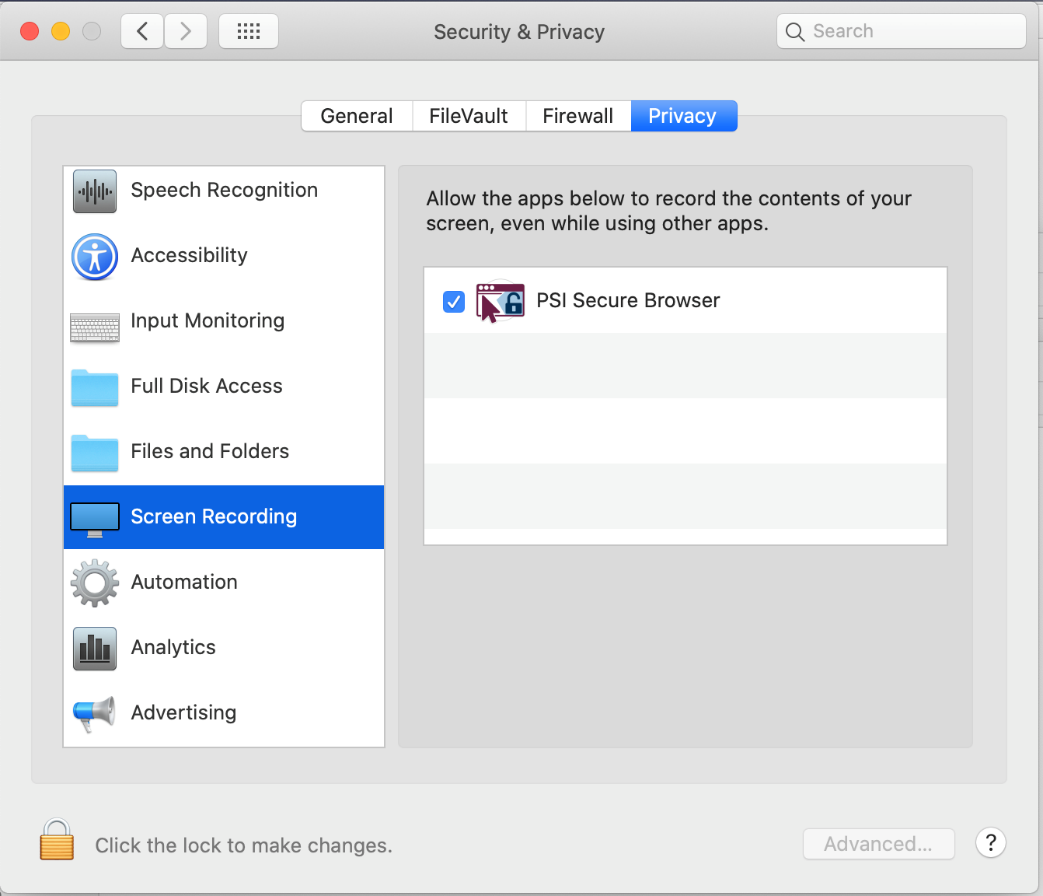 Choose "Quit Now" to restart the PSI Secure Browser.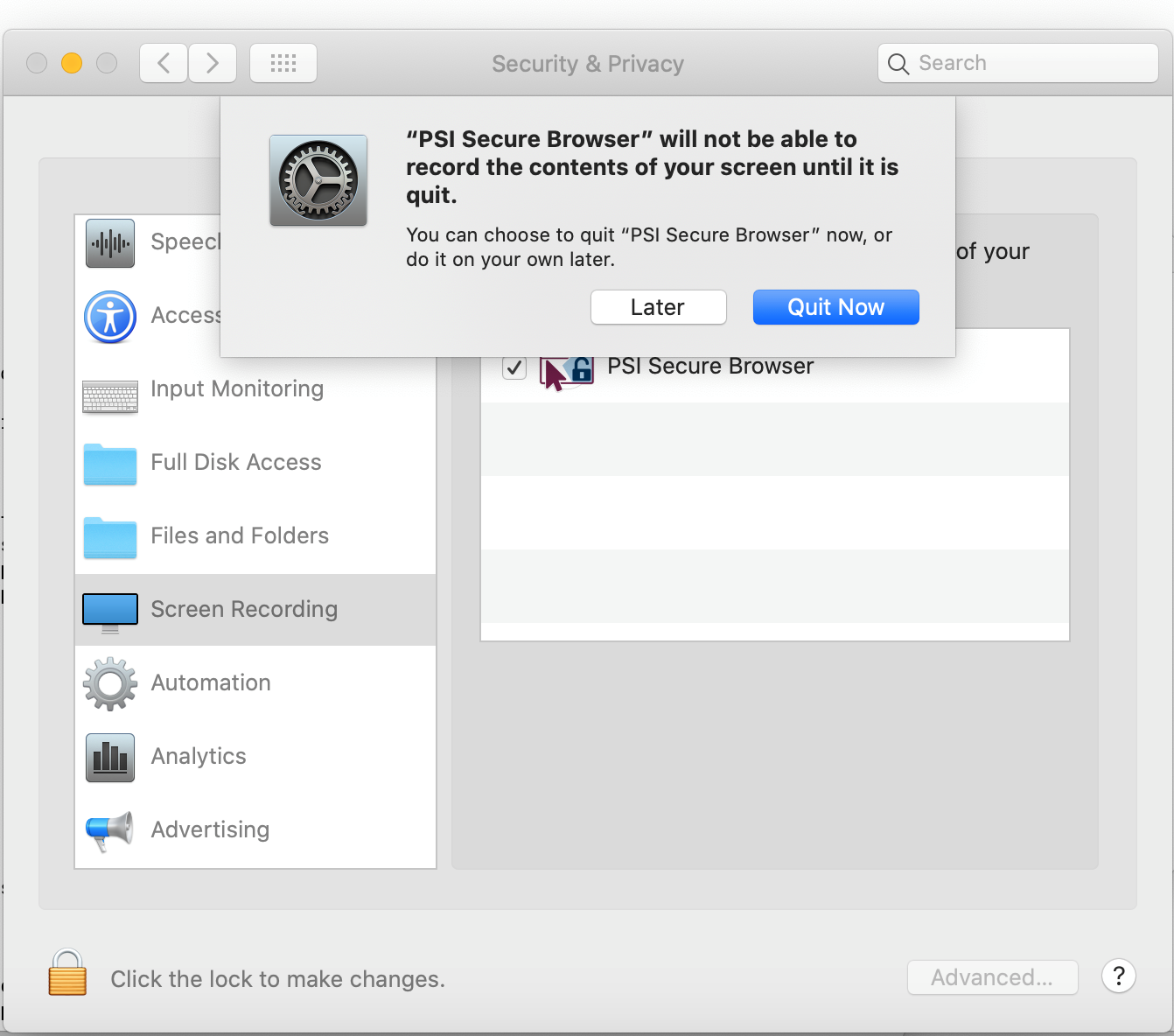 After relaunch of the PSI Secure Browser, and prompted to allow your Camera and/or microphone, click 'OK'.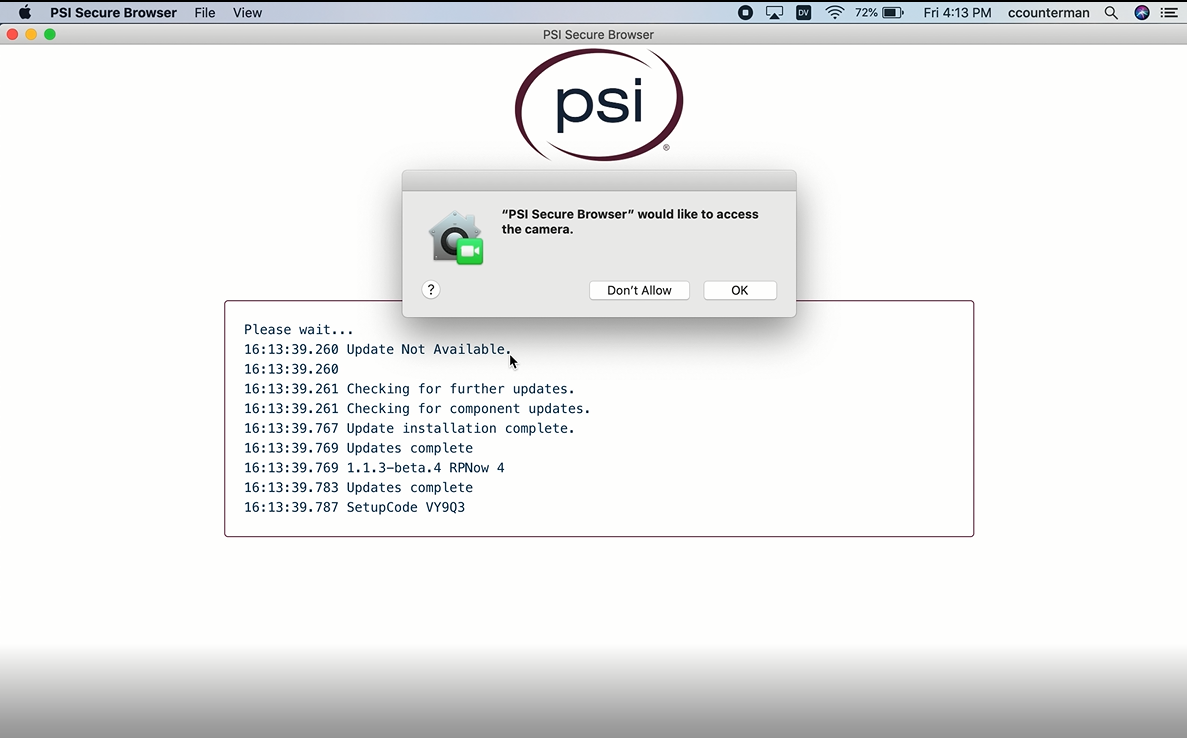 Regards,
PSI Technical Support