Error TCR25017 – Invalid Seat ID – The seat assigned to this workstation is currently occupied. Please try the demo exam once the seat is available. (ACT Demo)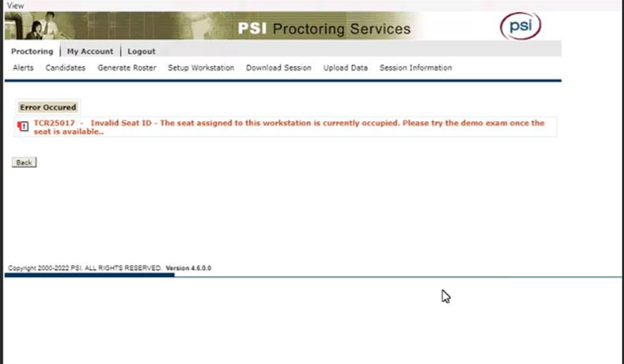 This error appears after you assign a seat for ACT or OPS 2 demo. To go through this, you need to get the Candidate or demo ID on the proctoring computer. Please follow the steps below to execute the demo test.
Go to Proctoring station and locate Candidates tab then select the Candidate ID for the seat.

Go to the workstation and launch Secure Browser or Exam browser then put the Secret code: Clean855! (OPS 4) or 414ruv31 (OPS 2).

Click the button "Click Here to Begin and Use the Candidate ID you got from the proctoring station.


Click Kill All These Applications if applicable then Recheck or click Proceed to continue.