1. In the administration tab in PSI admin, look up the test center by ID. 
2. Click Add Sessions.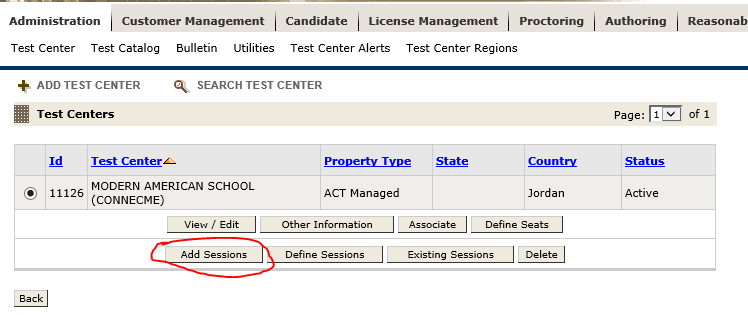 3. Create the Session Using the Following Steps: 
         a. Select the day in the calendar below.  Once selected, it should appear in the selected                   dates area.  
         b. Select a start time and end time for the session.  Check with the session information for               the site to make sure this does not coincide with any existing sessions. 
         c. Under seats, move all the seats from the left column to the right column.  
         d. Check the Box next to Configure Specific Tests.  Then check the box next to                             ACT Demo Exam.
         e. Click Submit.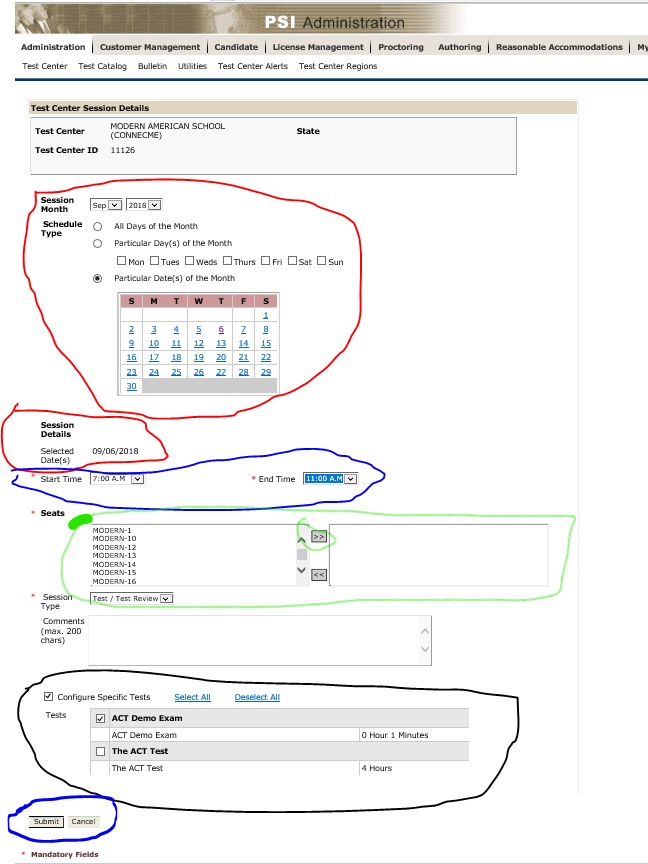 3. In the next screen (Also called the Define Sessions screen), click the radial button next to the session that you have just created.  Then Click Approve.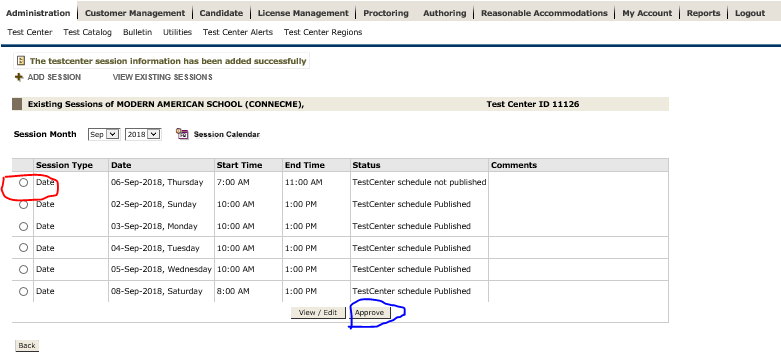 4. Bask in victory.