If you are using RPNow Secure Browser and you received the information message, please follow the steps below.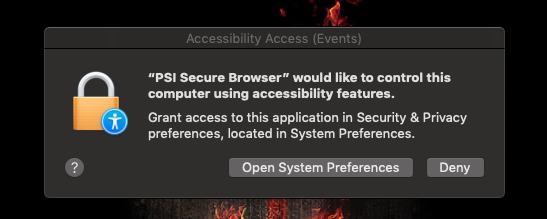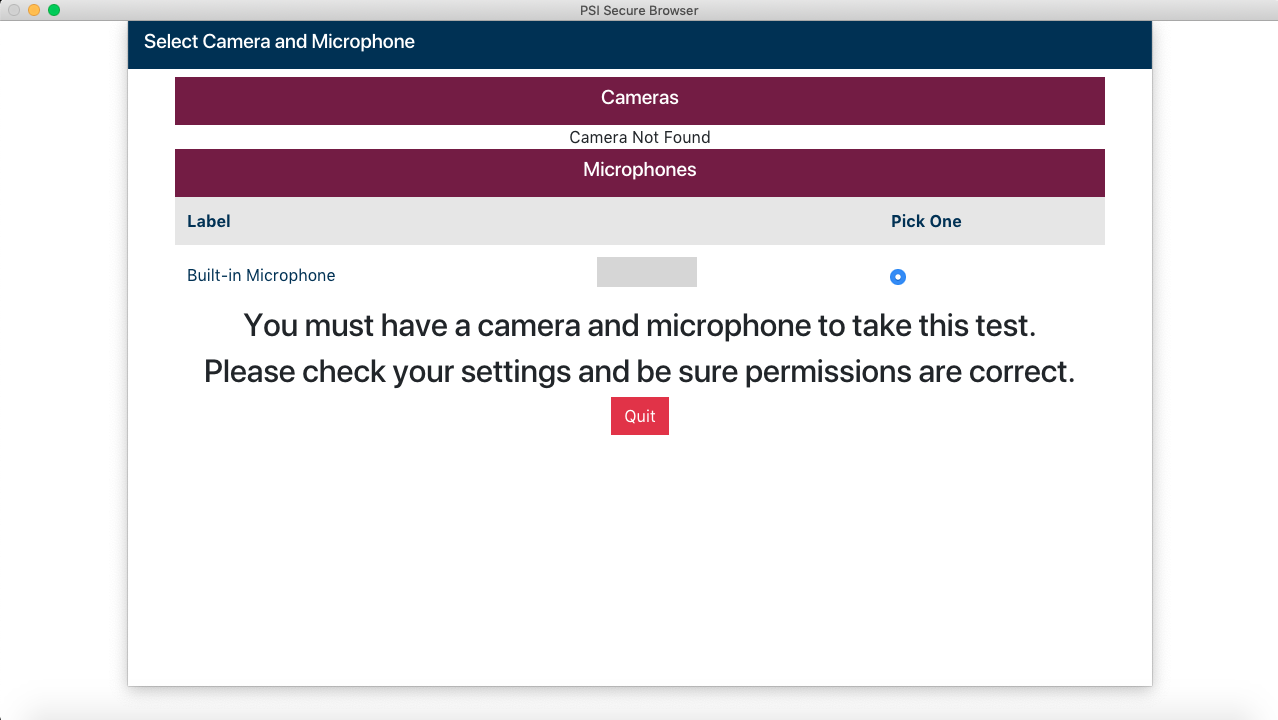 1. Click the Open System Preferences button or locate the System Preferences tray on your macOS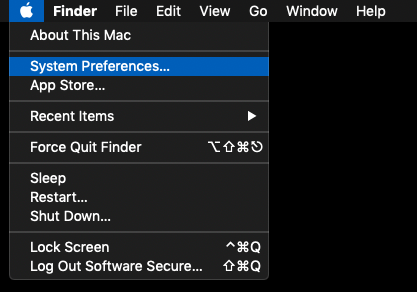 2. Go to Security & Privacy>Privacy.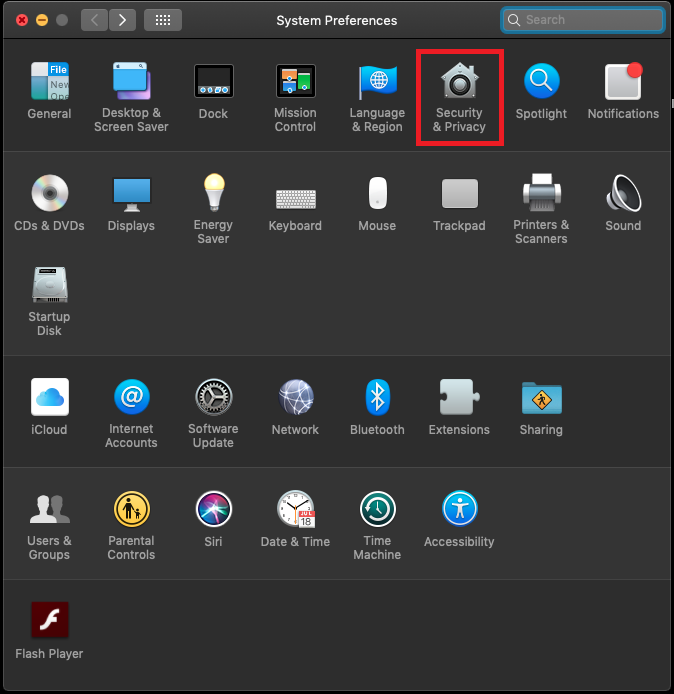 3. You will then need to allow PSI Secure Browser for your Microphone and Camera. You can do this by checking the box.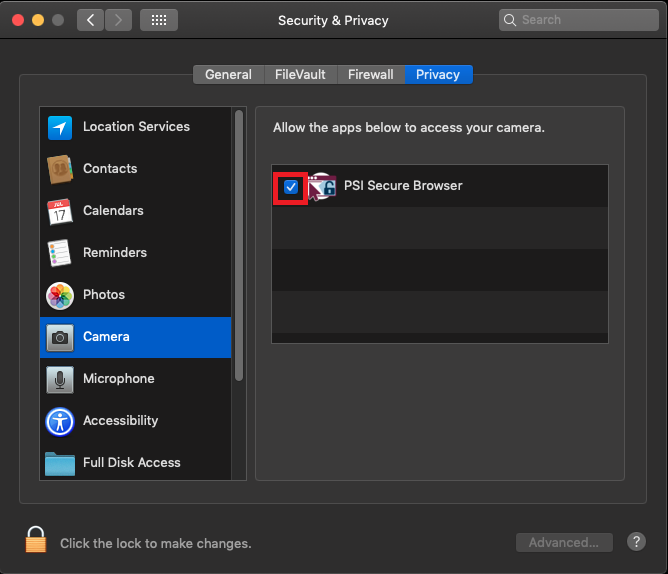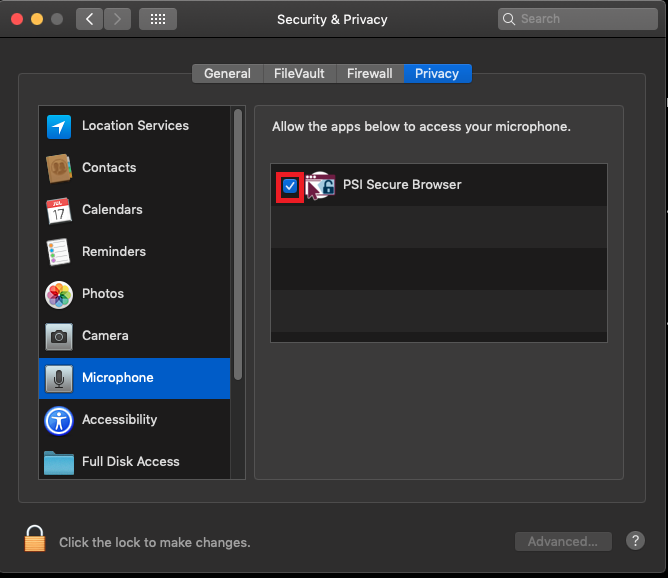 4. Go to Accessibility> Click the lock icon to make changes.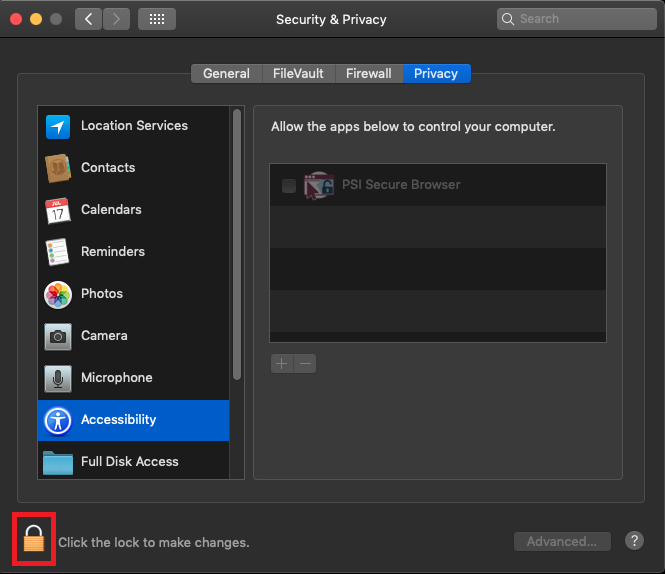 5. Type in your credentials and click Unlock.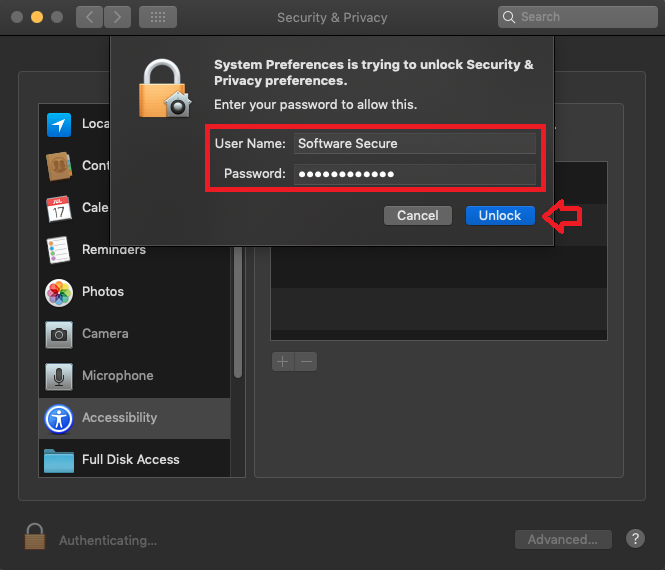 6. Click the box to enable PSI Secure Browser.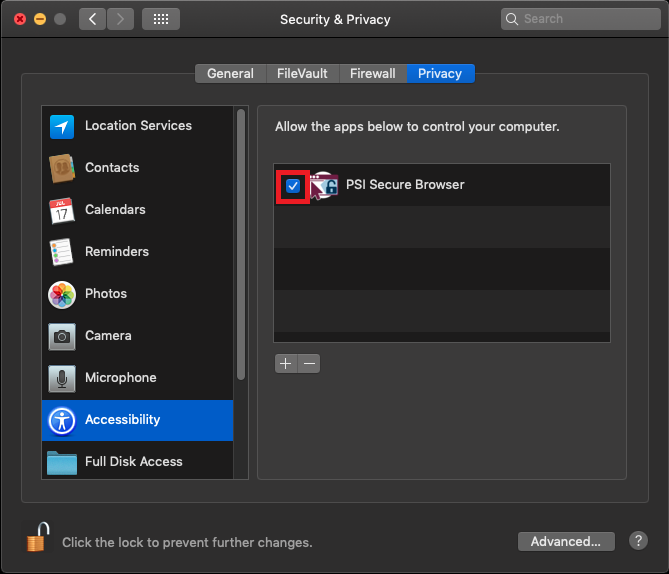 7. Relaunch RPNow Secure Browser.
If you continue to experience issues with Running RPNow Secure browser, kindly Contact Us.
Thank you
Support!