If you are unable of logging in to your Examslocal account via PSI Secure Browser, please follow the steps below.
1. Close the PSI Secure Browser.
2. Go to https://www.examslocal.com/ and hit sign in.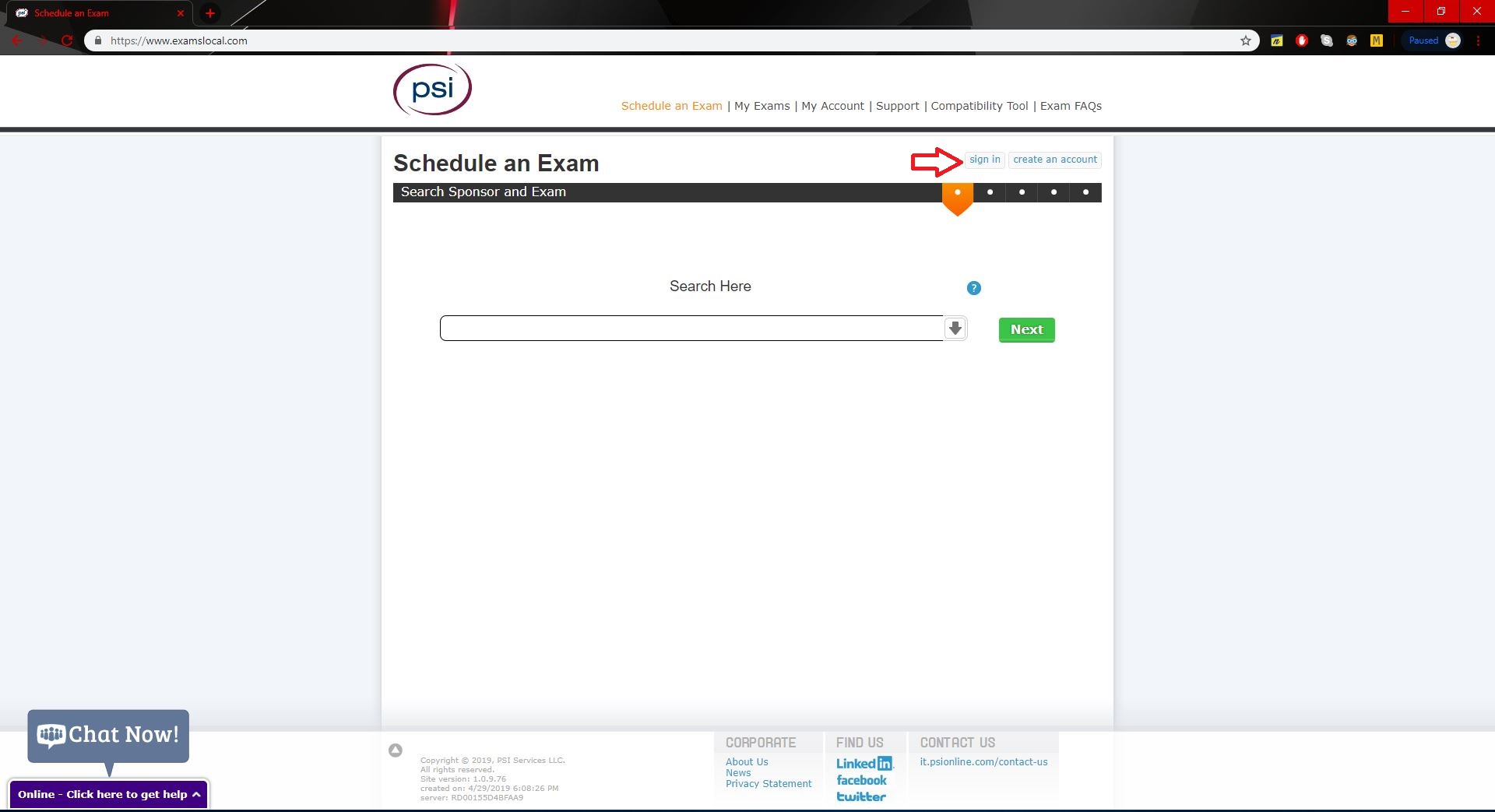 3. Click on the button "Forgot Password" to reset your password.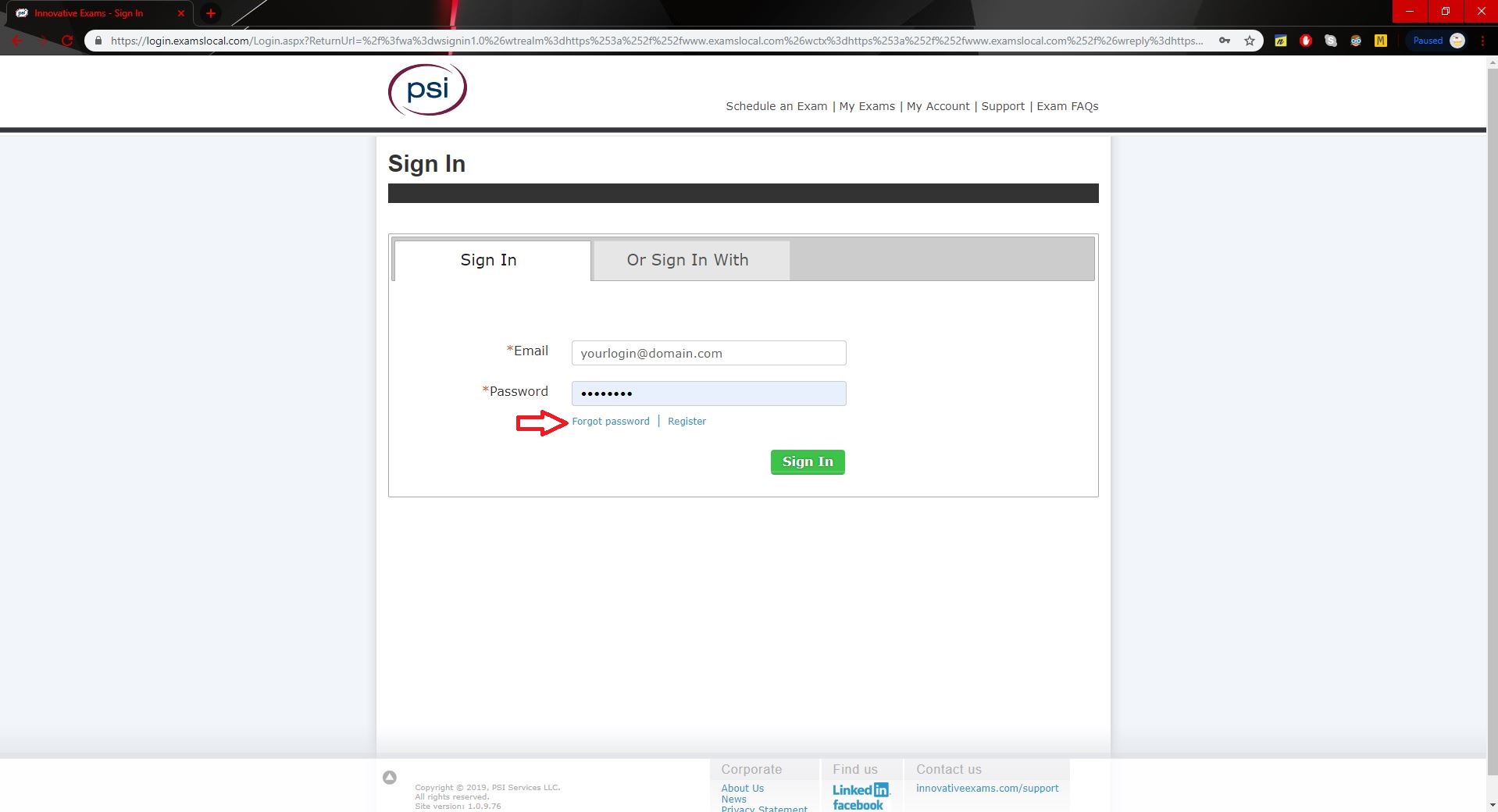 4. Put in the email address associated with your examslocal account and hit "Submit Request".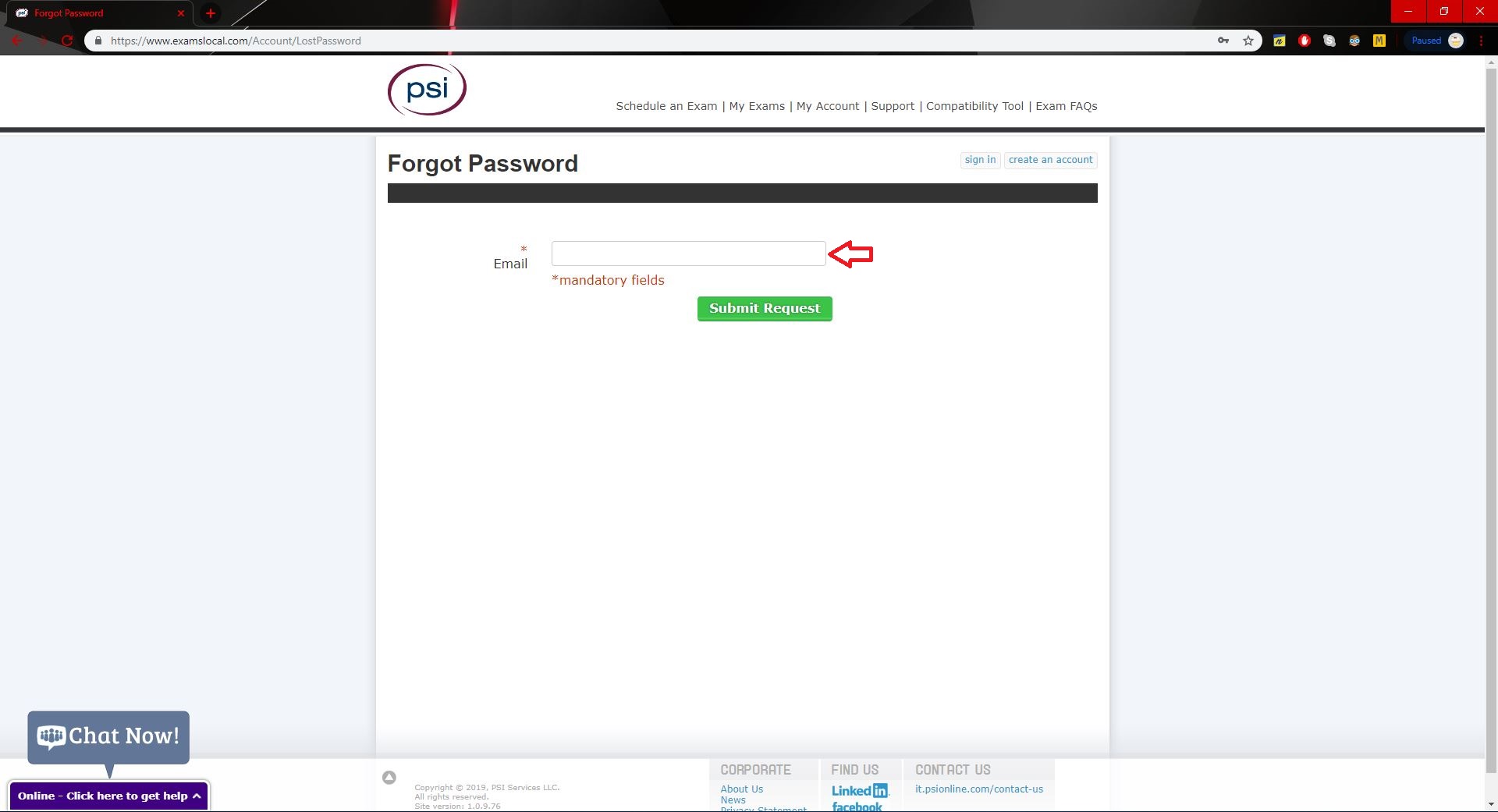 5. Instructions on resetting your password will be sent to your email. Please follow the instructions to reset your password. NOTE: Reset password link does not work on a Tablet/mobile devices. Please use a computer to complete the process.
6. After resetting the account, you may try launching PSI Secure Browser and log in using your new password.
If the issue persist, you may contact our support at 855-436-2039.
Support